Collection / 收藏级
Regular price
Sale price
$3,973.00
Unit price
per
Sale
Sold out
Made of 100 years aged air-dried paulownia, this hand-carved guzheng offers an all-rounded concert-level sound quality. Suitable for all use settings and recommended for all levels users.
Materials & Craft 材质与工艺

Soundboard / Lankao air-dried deluxe paulownia wood
音板/ 兰考特级泡桐木
Frame / 100 years aged paulownia
饰面 / 百年老桐木
Bridges / hand-made ebony
琴码 / 黑檀木
Craft / plain finish
工艺 / 素面

挖筝面板:本品采用直径60公分以上老龄泡桐木阳面制成,原材料自然风干五年以上,传统手工挖筝,唐响资深技师精心制作,产品制作周期长达300余天,饰面:选用名贵的墨西哥神木,高档油漆工艺音色:声音共鸣极好。
Accessories 配件

solid wood tuning wrench, premium guzheng bag, ebony moveable bridges, finger picks (8 pieces), tape, guzheng stands, spare 1-5 strings

实木扳手,高级加厚琴包,黑檀筝码,古筝指甲,胶布,琴架,备用琴弦#1-5
Dimensions 尺寸

Package / 176*49*27 (cm) 69*19*10.6 (in)
Guzheng / 163*34*6.5 (cm) 65*13*2.5 (in)
Shipping & Return 运输与退货

Our guzheng models all come with Free International Shipping to the majority of countries worldwide.

If your country currency is not listed please contact us to double check the final price before you place an order.

Delivery normally takes approx 7 - 15 business days since items are dispatched. 

We offer a 30-day return policy on full-price products. Please contact us immediately if you are not satisfied with our product for some reason. Please note a 15% restocking fee will be charged for all returned products and buyers will be responsible for return shipping cost.

For more info please check Return & Refund Policy page. 
Share
View full details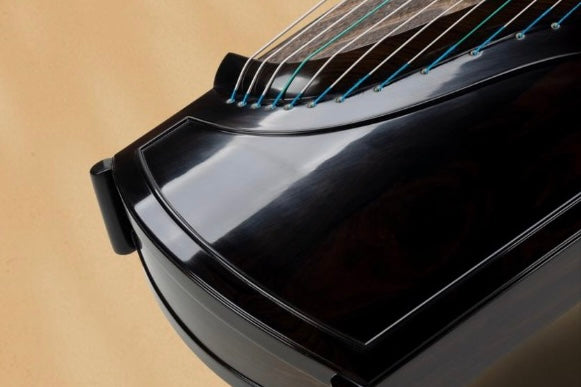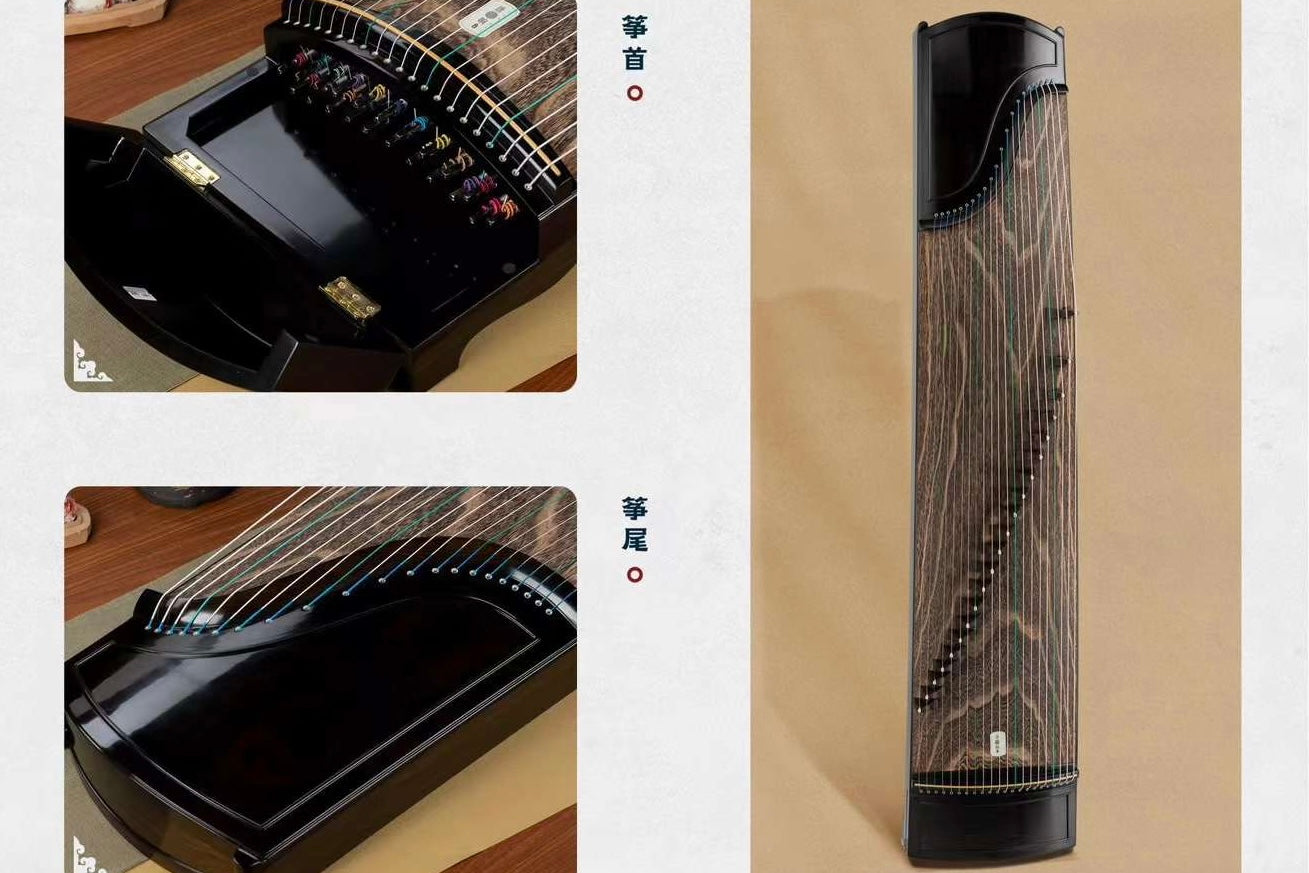 Perfect Experience
Buying from Guzheng World (run by Qing Du) was a very pleasant experience. I contacted her via the form from her website to ask about varies models and brands.
She replied very quick and gave me detailed information on those and recommended me many others that could fit my taste in appearance and sound and budget (I am a very picky person). She is very patient and kind, answering all of my many questions and inquiries because she knows a lot about Guzheng. When a rather frustrating problem occurred she stayed calm and eventually it got resolved.
I think she partners or can communicate with many brands (some of them are not listed on her website) which is why I could choose a model that was not on her website before.
When I asked for close up pictures and sound demos she shared many photos of the actual model in stock, which I think is fantastic because you will know how the actual instrument will look like when it arrives.
She also offers different types of shipping, via sea (40-50 days) and via air (10-15 days or 7-10 days). My instrument was shipped out directly from the manufacturer in China and it took about 6 days to arrive in Germany. It arrived in perfect condition without any damage!
All in all, I am very happy with my purchase from Guzheng-World and can definitely recommend! Many thanks to Qing!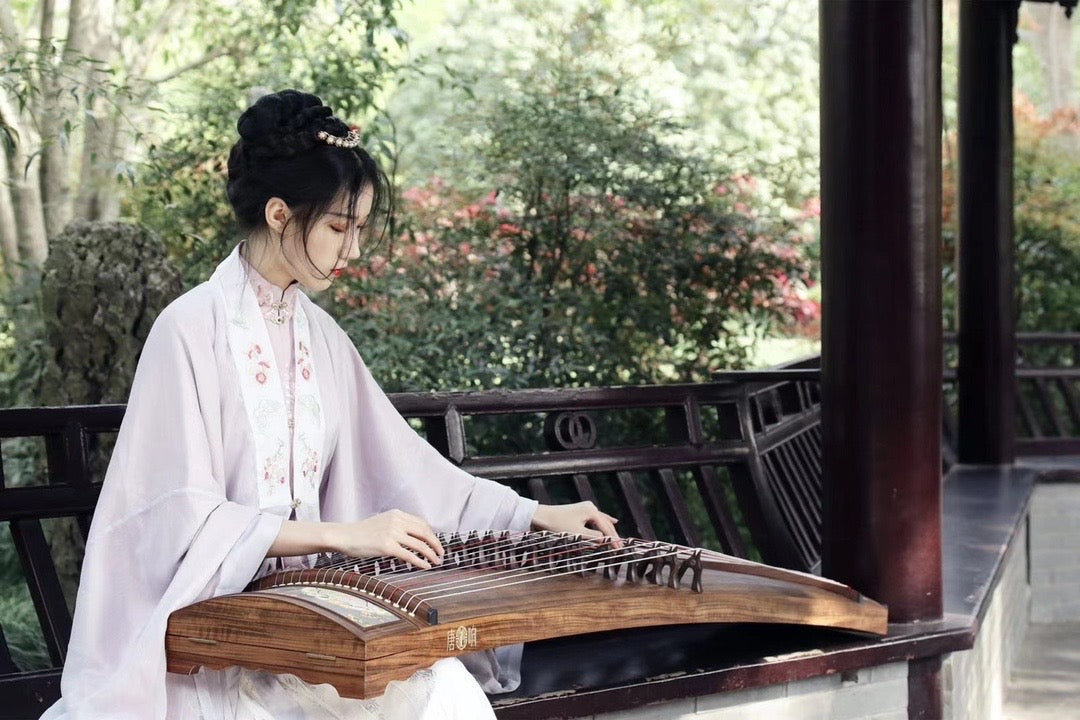 Tangxiang 唐响古筝
A well-known guzheng maker located in Henan, China that specialises in hand-made Guzheng and believes their guzhengs are individually made as art pieces.
四海之内皆唐响,九天之上舞霓裳