Beginner / 初级
Regular price
Sale price
$954.00
Unit price
per
Sale
Sold out
Characterised by ebony frame, Lankao air-dried premium paulownia soundboard and dedicate design with inlay of silver, mother-of-pearl and mosaic, this 130cm guzheng offers rich and balanced sound despite of its handy size. It is suitable
 for all levels and use settings. 
Materials & Craft 材质与工艺

Soundboard / Lankao air-dried premium paulownia wood
音板 / 兰考专业高级桐木
Frame / Ebony
饰面/ 黑檀木
Bridges / Ebony
琴码 / 黑檀
Craft / inlay of silver, mother-of-pearl and mosaic
工艺 / 螺钿、银丝、木皮

此筝主要用料为桐木、白松、黑檀木,装配德国进口钢丝专业级琴弦,面板和底板采用源自兰考的专业级桐木。所有木材均经过浸泡去渣,蒸煮去油,储藏风干等多道工序。筝体精心打磨,木原色清水制作,质感鲜明,色泽华丽。由美术工艺大师设计,设计灵感源于中国传统的扇文化,镂空的雕刻设计诠释了折扇独有的美,银丝勾勒作穗,木皮拼接的工艺使梅花在扇中盛开,螺钿镶嵌的蝴蝶闻香而来。匠心独韵、慧心巧思。此筝音色通透、韵味隽永,使用愈久音质愈醇美。

Accessories 配件

solid wood tuning wrench, premium guzheng bag, ebony moveable bridges, finger picks (8 pieces), tape, guzheng stands, spare 1-5 strings, cleaning brush, referencing map for placing bridges

实木扳手,高级加厚琴包,黑檀筝码,古筝指甲,胶布,琴架,备用琴弦#1-5,古筝刷,筝码示意图
Dimensions 尺寸

130cm / 51in
Package / 145*47*26 (cm) 57*18*10 (in)
Guzheng / 130*34*6.5 (cm) 51*13*2.5 (in)

Shipping & Return 运输与退货

Our guzheng models all come with Free International Shipping to the majority of countries worldwide.

If your country currency is not listed please contact us to double check the final price before you place an order.

Delivery normally takes approx 7 - 15 business days since items are dispatched. 

We offer a 30-day return policy on full-price products. Please contact us immediately if you are not satisfied with our product for some reason. Please note a 15% restocking fee will be charged for all returned products and buyers will be responsible for return shipping cost.

For more info please check Return & Refund Policy page. 
Share
View full details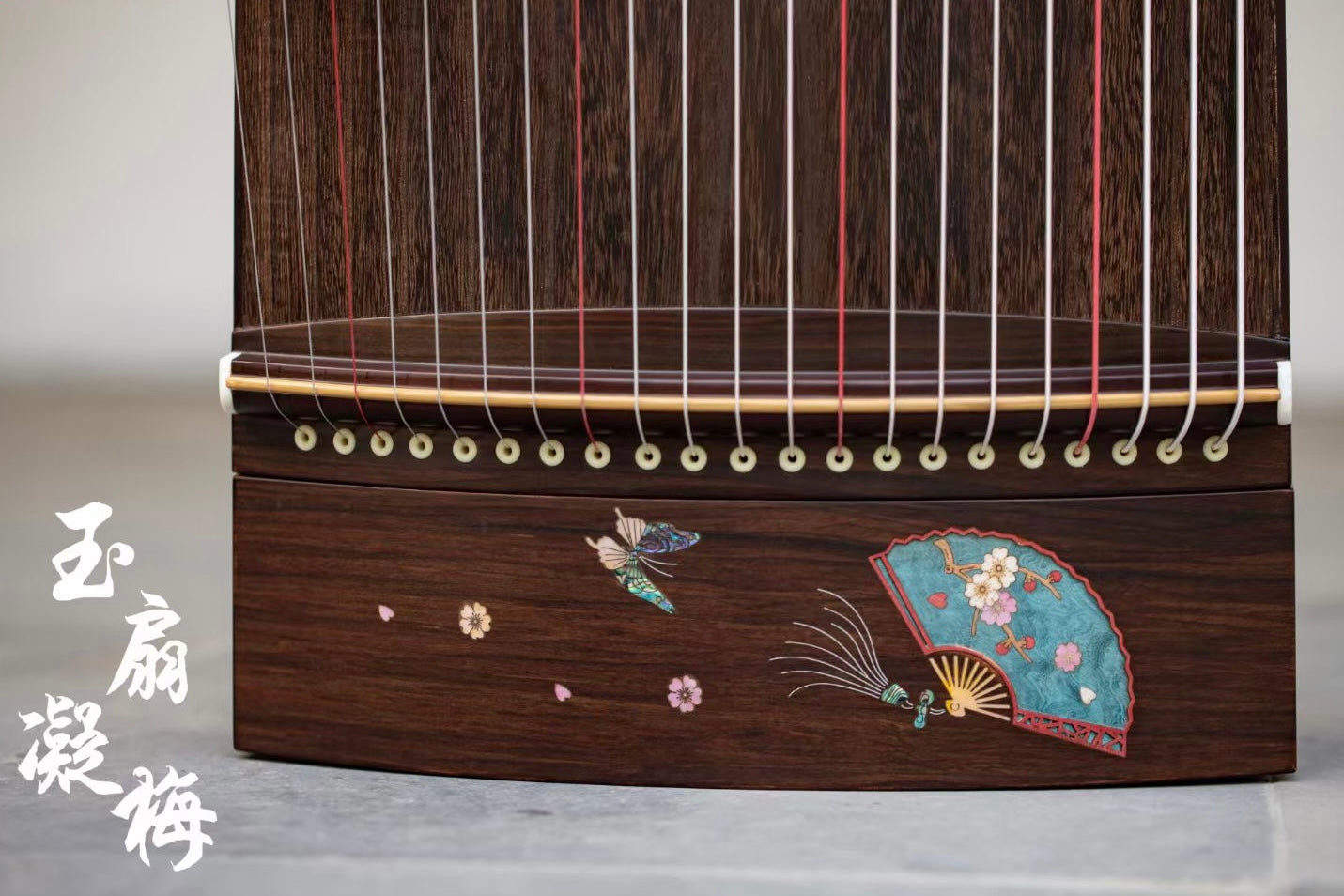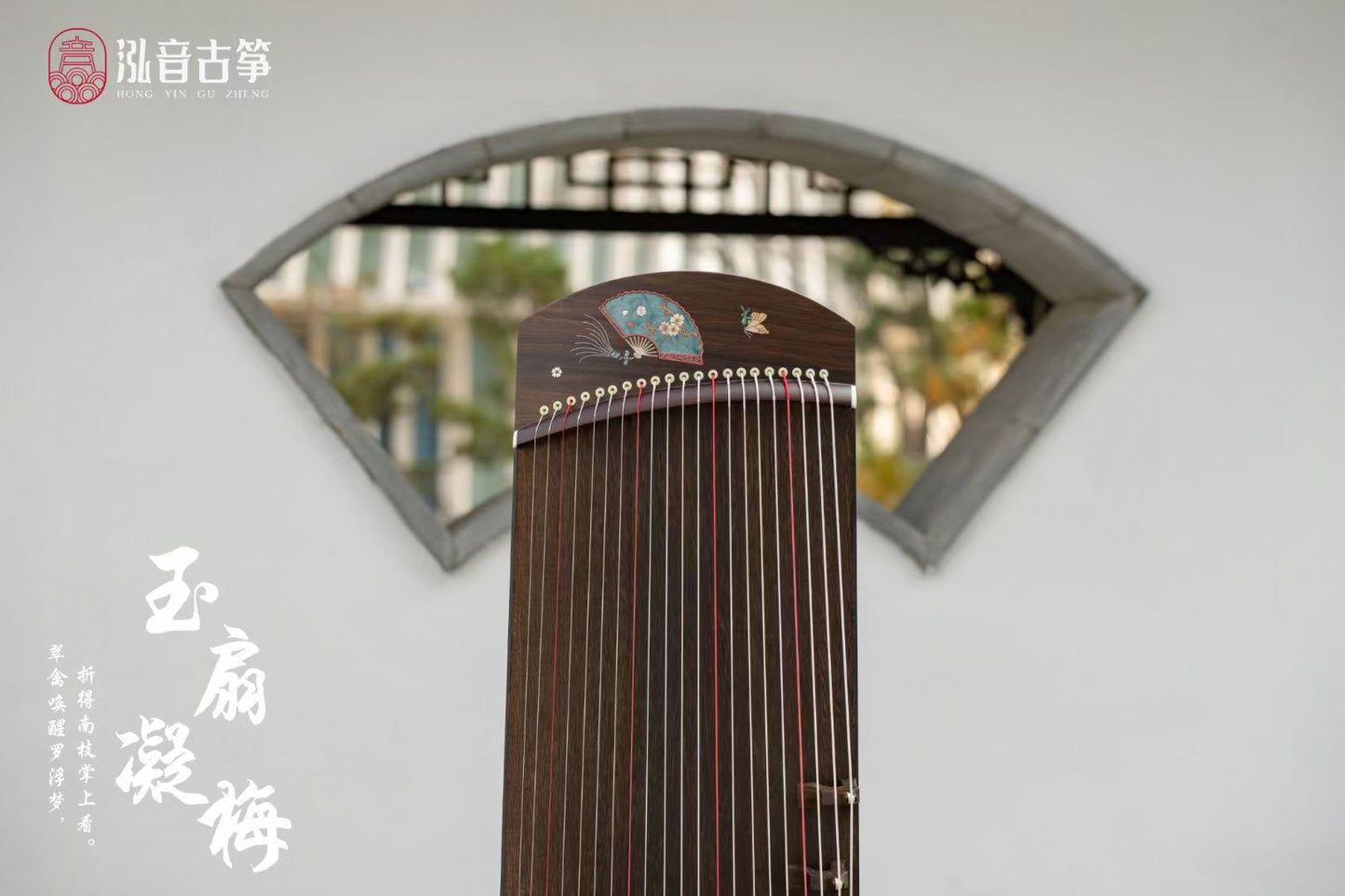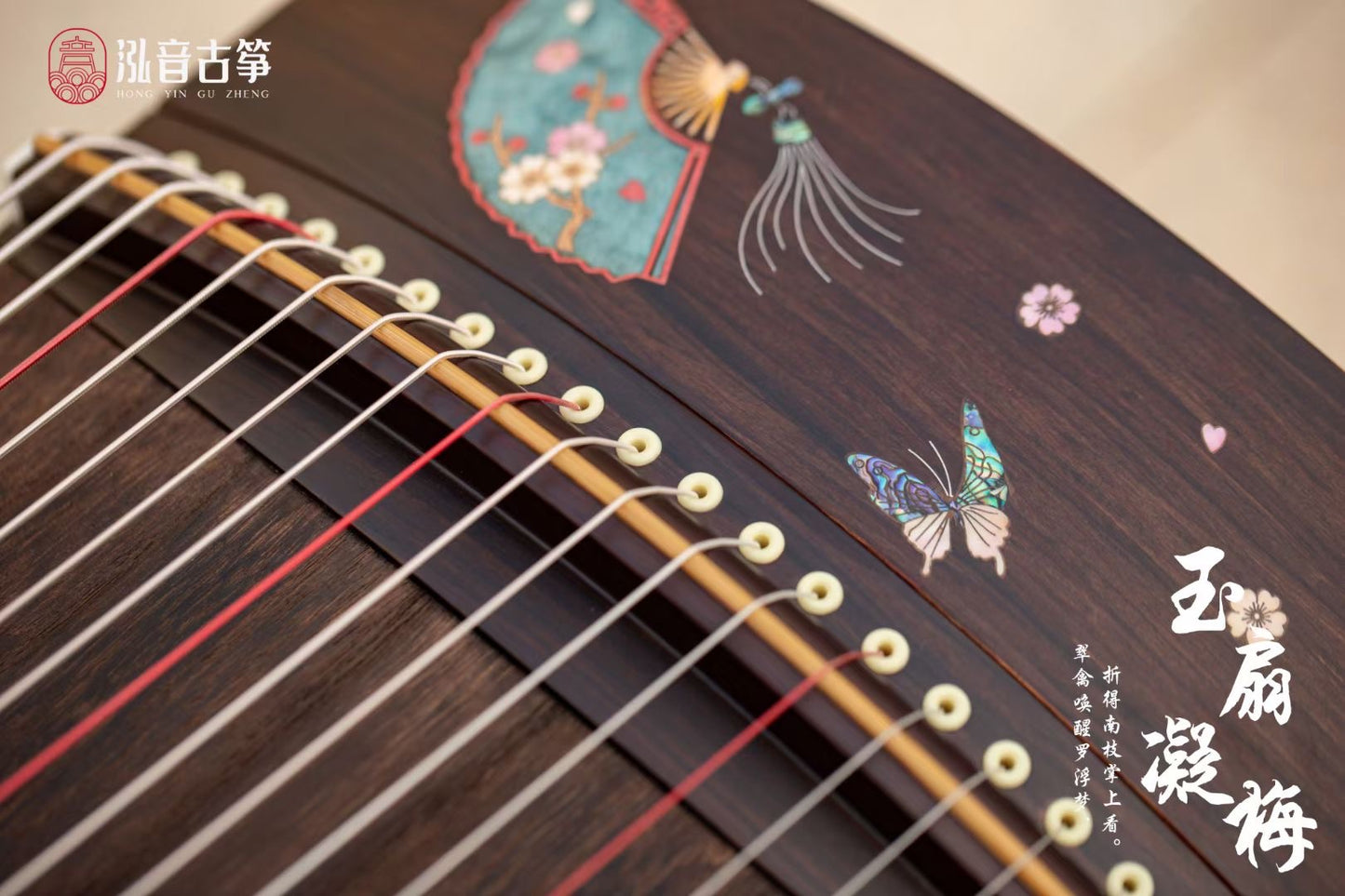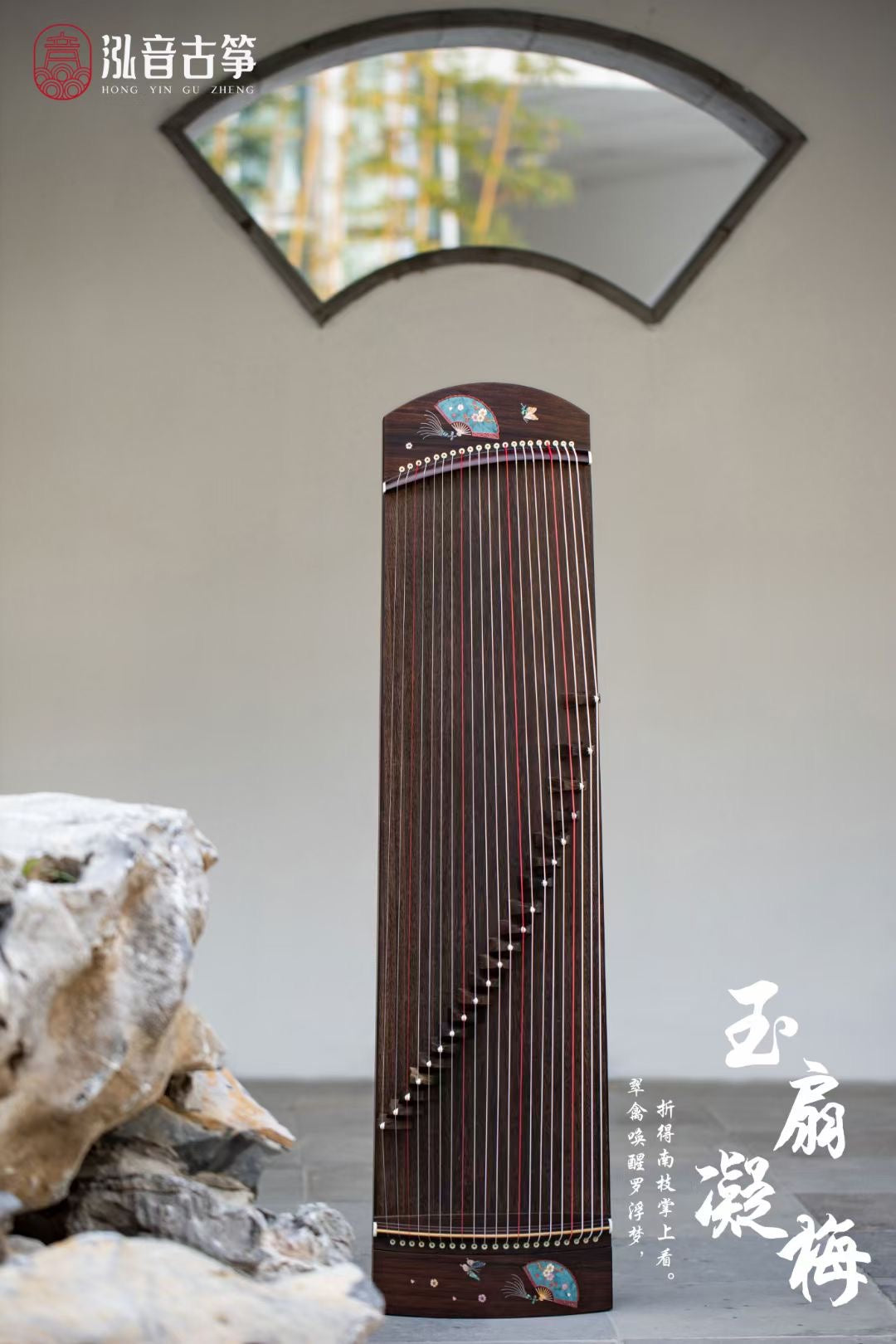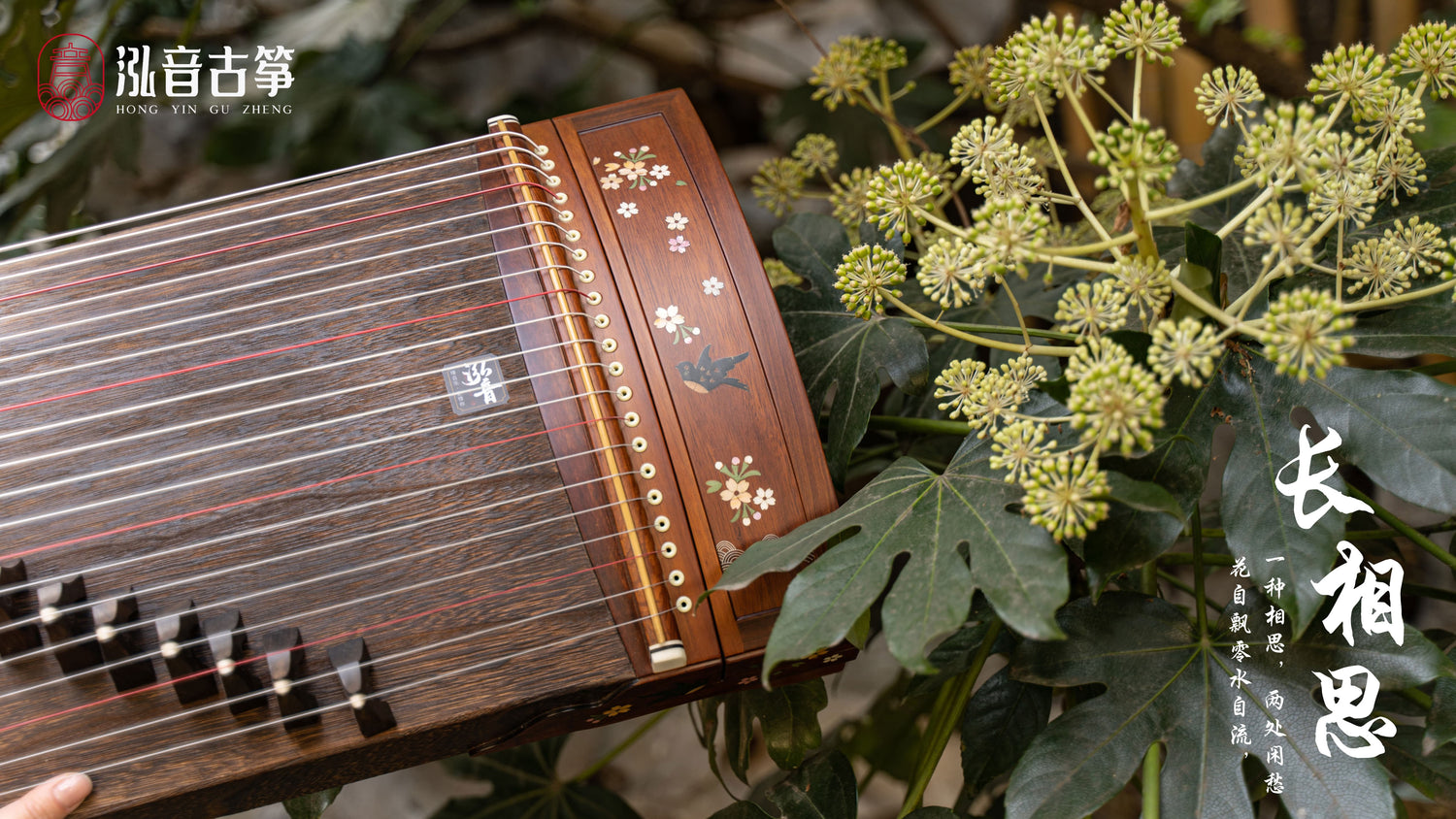 扬州泓音古筝 Hongyin
Born and developed in Yangzhou city known as "hometown of Guzheng" in China, Hongyin Guzheng aims to carry on and further the Yangzhou traditional guzheng craftsmanship. 
懂音乐,更懂你