Beginner / 初级
Regular price
Sale price
$817.00
Unit price
per
Sale
Sold out
This 100cm guzheng features an unconventional and innovative design as well as Lankao air-dried premium paulownia wood. It is no doubt a great option for beginner to intermediate guzheng lovers who are looking for a guzheng that saves space, is easy to carry around but without compromising on the sound. Suitable for all ages, both children and adults. 
Materials & Craft 材质与工艺

Soundboard / Lankao air-dried premium paulownia wood
音板 / 兰考专业高级桐木
Frame / premium paulownia wood & rosewood
饰面/ 专业高级桐木,酸枝木
Bridges / Rosewood
琴码 / 红木
Craft / inlay of silver, agate, mother-of-pearl and mosaic
工艺 / 银丝、玛瑙、螺钿、木皮

此筝主要用料为高级桐木、白松、酸枝木,装配德国进口钢丝特制琴弦,面板和底板采用源自兰考的专业高级桐木。所有木材均经过浸泡去渣,蒸煮去油,储藏风干等多道工序。筝体精心打磨,木原色清水制作,质感鲜明,色泽华丽。筝首与筝尾采用木皮、银丝、螺钿、镂空、镶玛瑙多种传统工艺,设计灵感源于中国的传统文化中的吉祥物如意,寓意着祈福纳祥、万事如意。提炼出如意之中的祥云、心形等图案,红润的玉珠点缀,穿插着红与蓝的饱满色彩,将这份美好的寓意镌刻于凝聚精华的一米小筝之上。此筝非常适合需要节省空间,携带方便,又对音色有一定要求者。

Accessories 配件

solid wood tuning wrench, premium guzheng bag, ebony moveable bridges, finger picks (8 pieces), tape, guzheng stands, spare 1-5 strings, cleaning brush, referencing map for placing bridges

实木扳手,高级加厚琴包,黑檀筝码,古筝指甲,胶布,琴架,备用琴弦#1-5,古筝刷,筝码示意图
Dimensions 尺寸

100cm / 39in
Package / 125*49*26 (cm) 49*19*10 (in)
Guzheng / 100*34*6.5 (cm) 39*13*2.5 (in)

Shipping & Return 运输与退货

Our guzheng models all come with Free International Shipping to the majority of countries worldwide.

If your country currency is not listed please contact us to double check the final price before you place an order.

Delivery normally takes approx 7 - 15 business days since items are dispatched. 

We offer a 30-day return policy on full-price products. Please contact us immediately if you are not satisfied with our product for some reason. Please note a 15% restocking fee will be charged for all returned products and buyers will be responsible for return shipping cost.

For more info please check Return & Refund Policy page. 
Share
View full details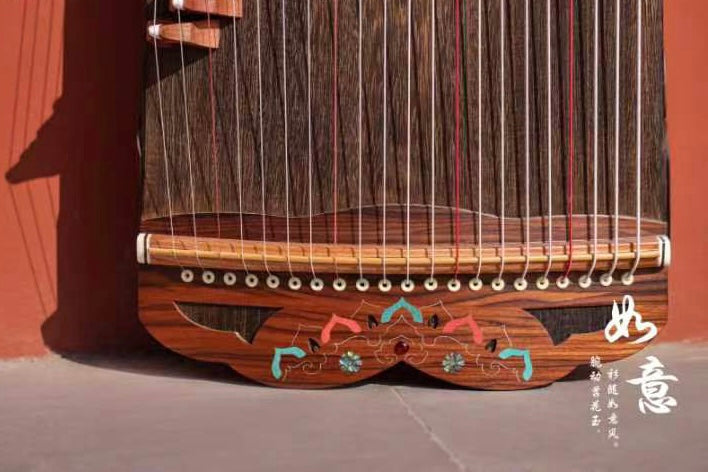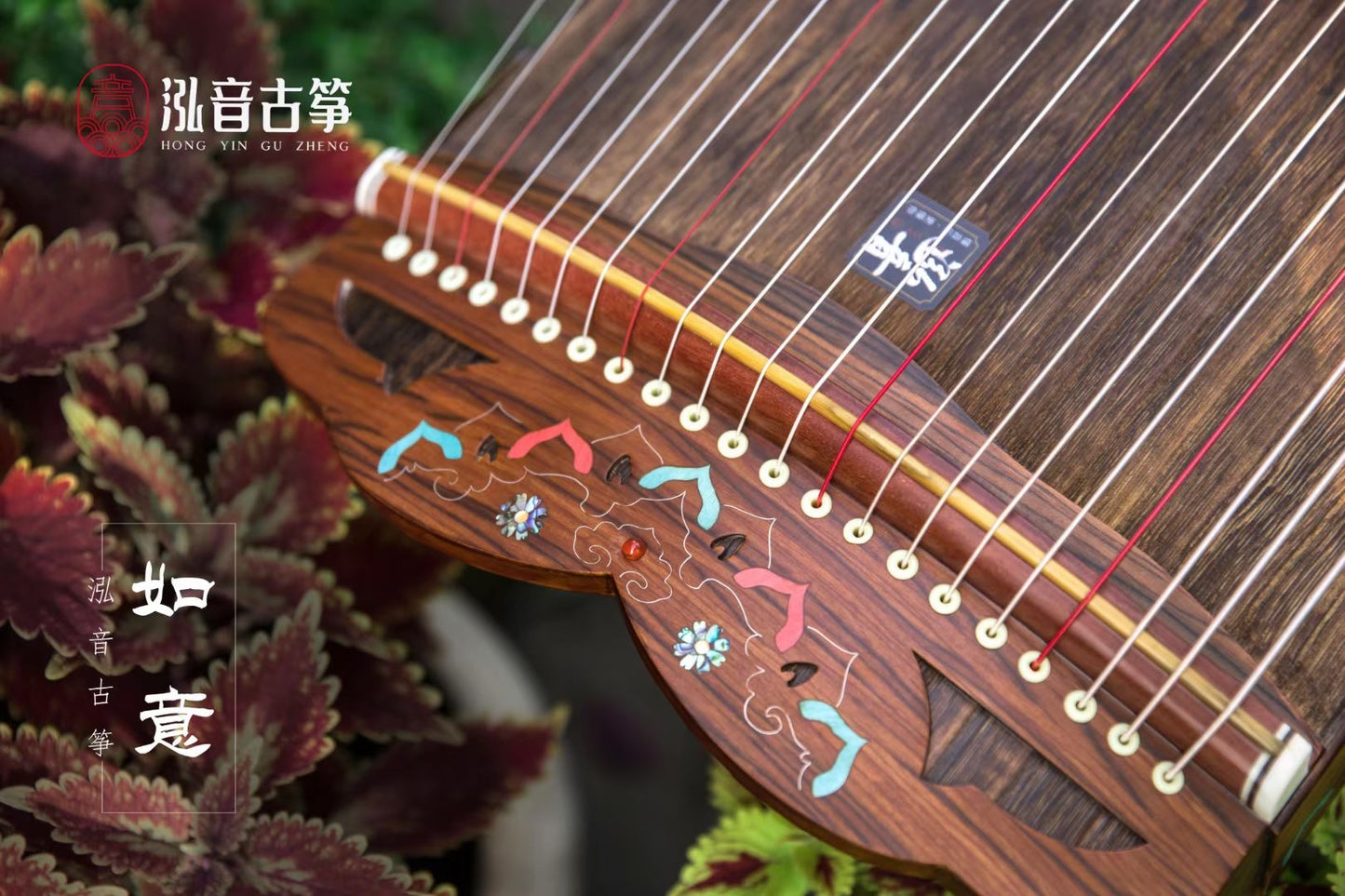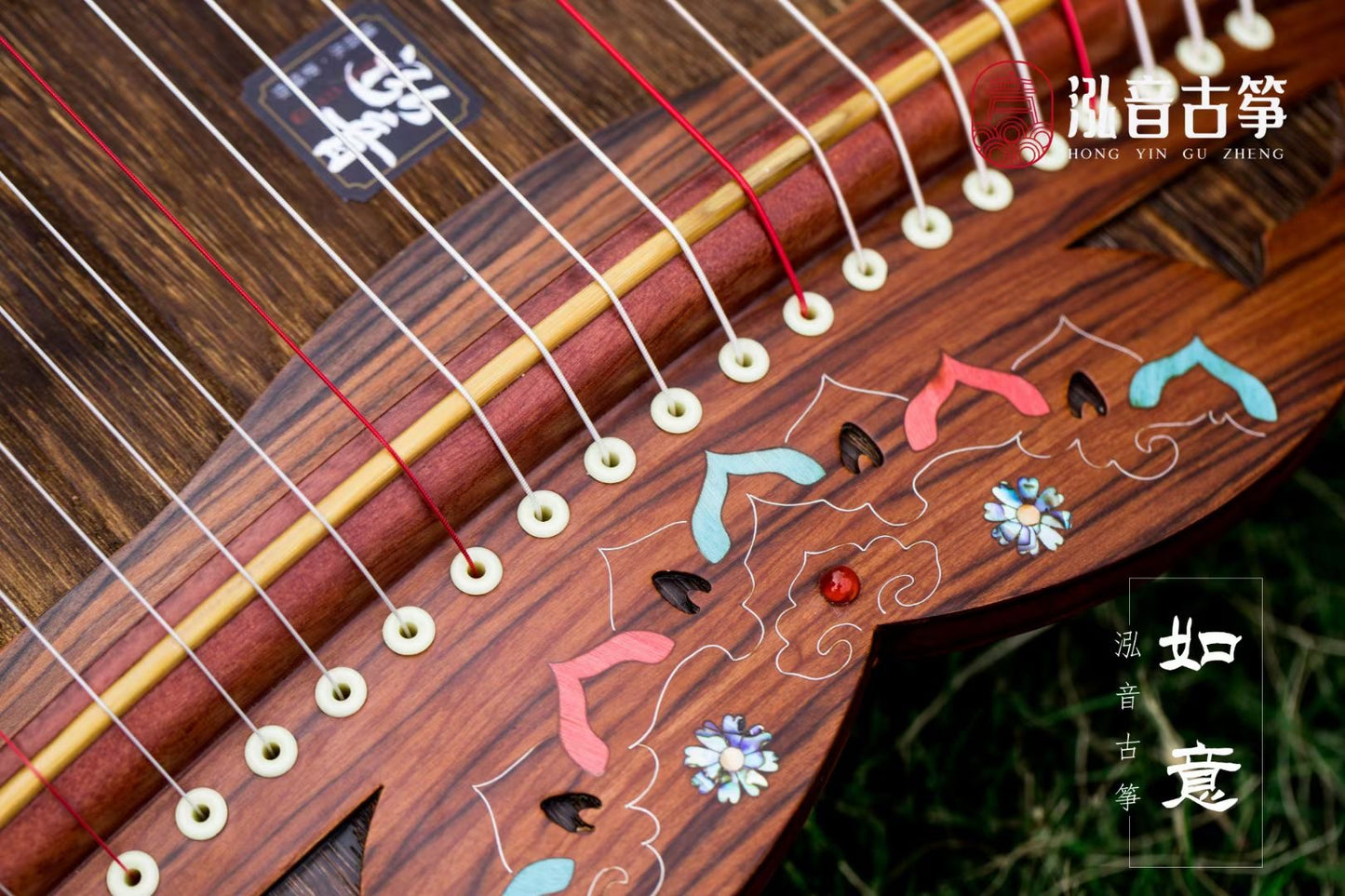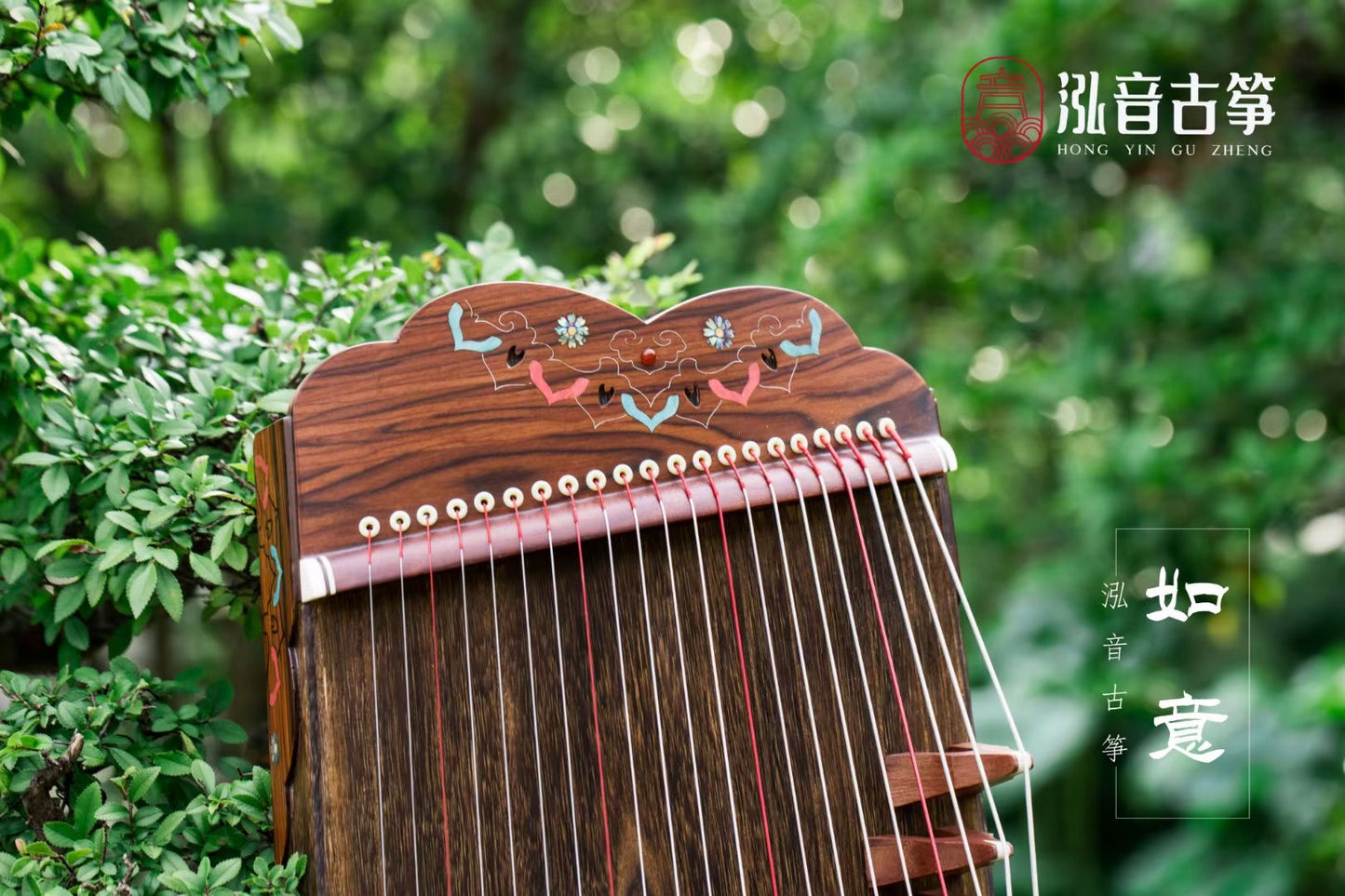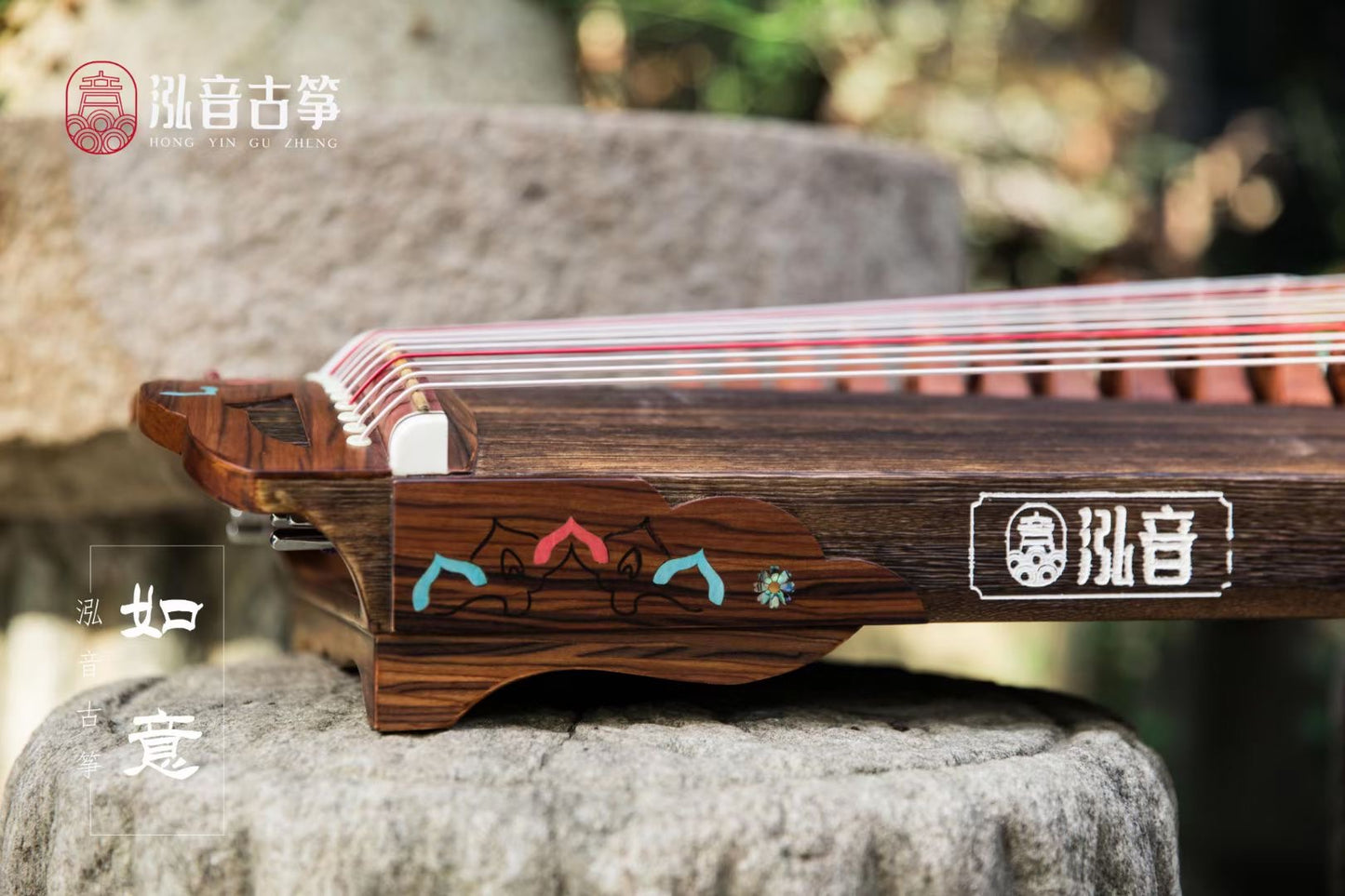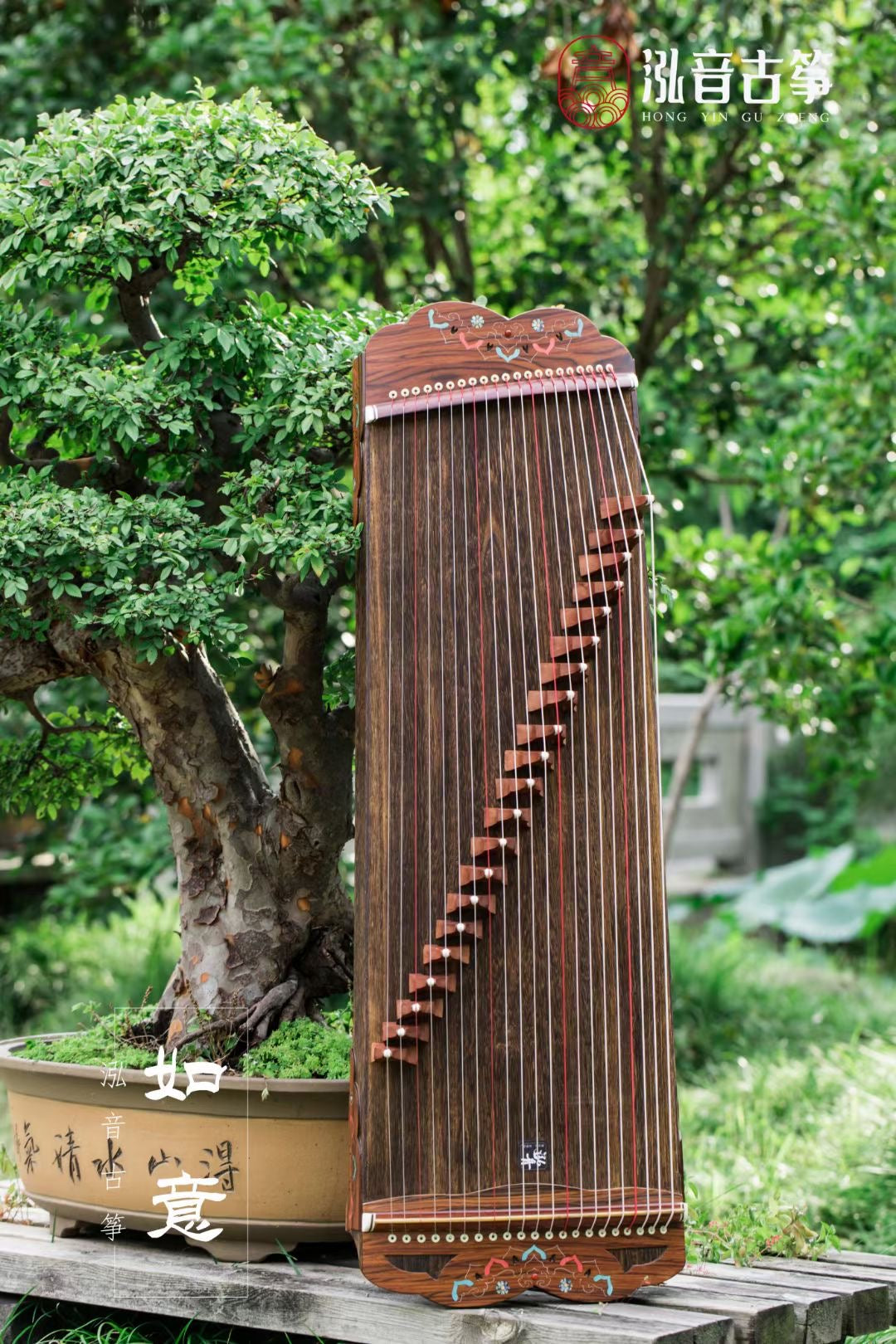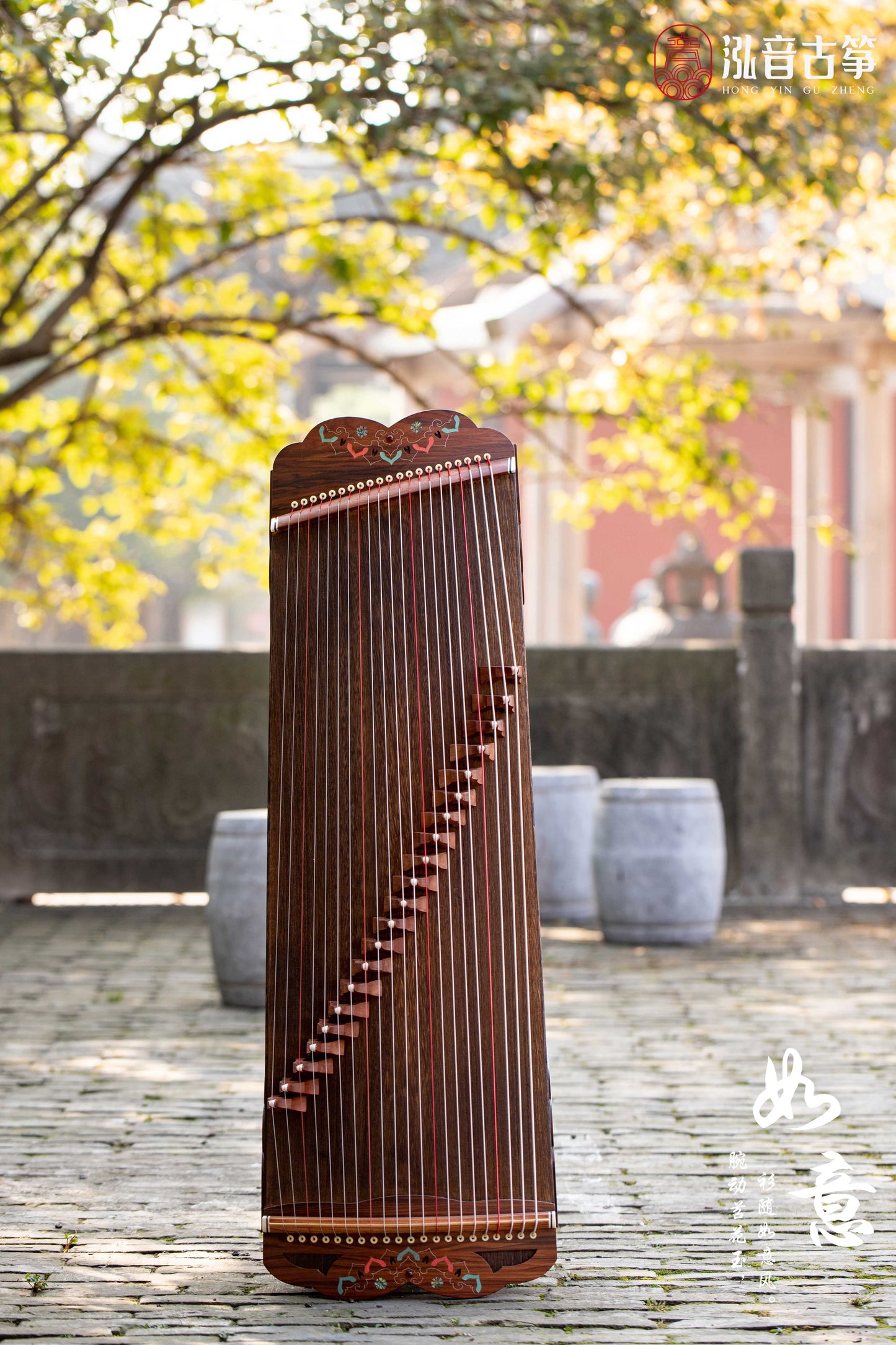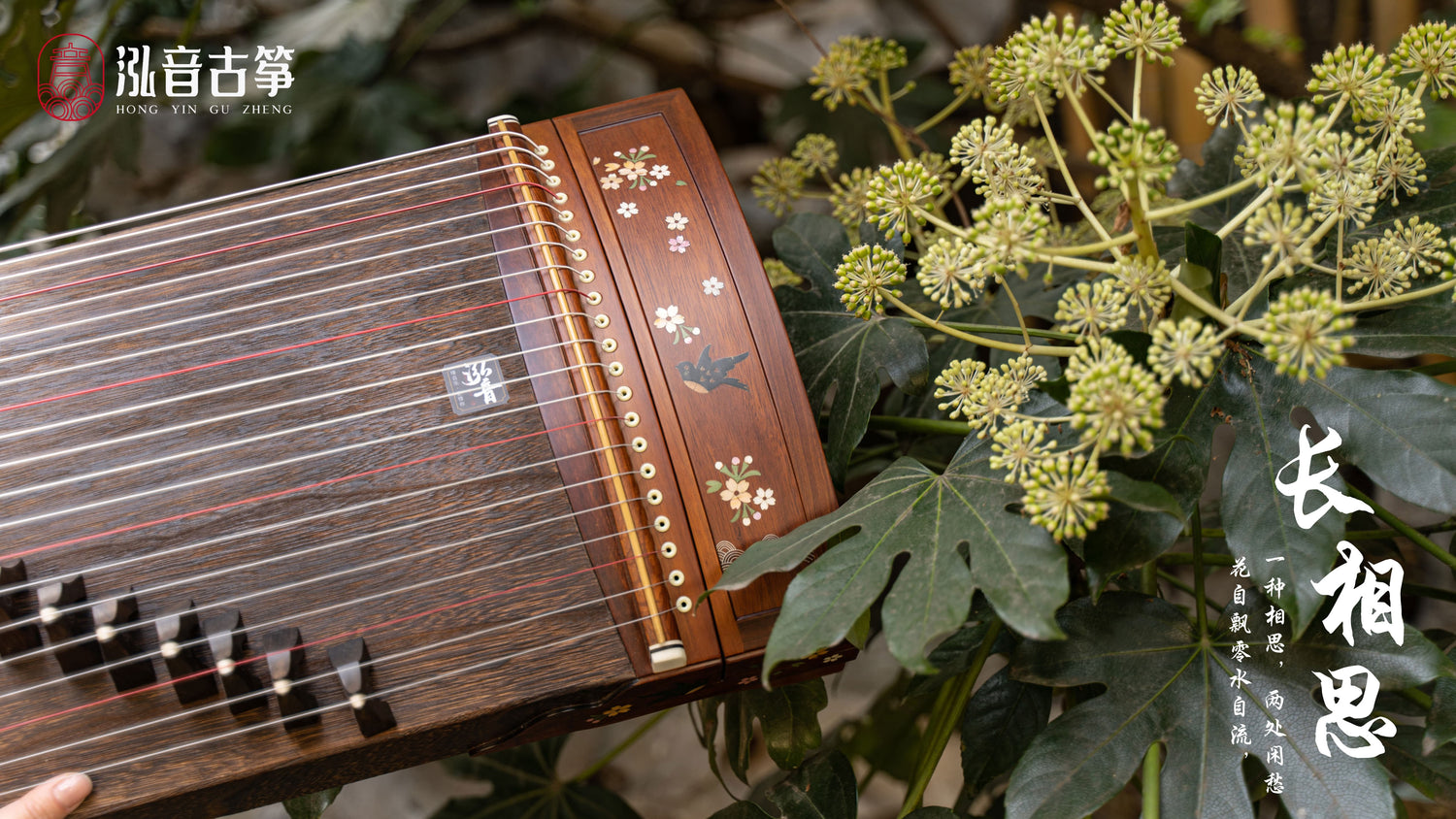 扬州泓音古筝 Hongyin
Born and developed in Yangzhou city known as "hometown of Guzheng" in China, Hongyin Guzheng aims to carry on and further the Yangzhou traditional guzheng craftsmanship. 
懂音乐,更懂你